The location Of This Repeater Is In Greenville, Pa

The Repeater Is On 443.425 Out Put And 448.425 Input Frequency With A Full Time PL Of 186.2
This Repeater Is A Ge Mastr 2 UHF Base Station
I Reworked This Repeater From 461.525 To The Frequency It Is On Now
I Got A Ge Pr-amp On It And The Out Put Power Is Around 125 Watts And I Have 2 Small Fan's On It To Help It Keep Cool
I do allow others to link to my repeaters only if your repeater is a open and coordinated repeater this is a must
so don't ask your anser will be NO
Here Is A Picture Of The Ge Repeater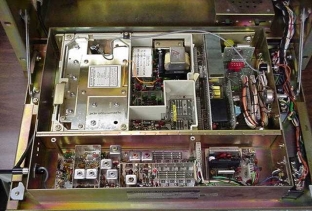 The Repeater's Runs Off Of 12 Volts At All Time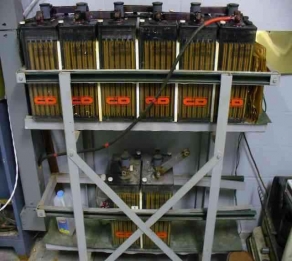 Up
I Have A Cat-1000 Repeater Controller On This CAT-1000B Repeater Controller
The CAT-1000 is packed with features normally reserved for controllers costing thousands of dollars more. Built on the foundation of the very successful CAT-500, this controller incorporates the features suggested by customers like you. Programming the CAT-1000 is a snap with carefully structured and uniform programming commands. The manual is easy to follow with numerous examples. The voice synthesizer interacts with you during each programming operation. Features Include: Voice Synthesizer , DTMF Re generator , Forty Voice Messages , DTMF Pad Test , Digital Voice Clock DTMF Audio Muting , Grandfather Clock , DTMF Paging , Two CW Identifiers , DTMF or Pulse Dialing , Programmable Courtesy Tones , DTMF Window (64) Control Functions , DTMF Repeater Access (60) Position Scheduler , DTMF Command Generator , Full Feature Autopatch , Link Serial Tuning (300) User Speed Dials , (10) Emergency Speed Dials , Doug Hall RBI-1 Interface , Reverse Autopatch RS-232 Interface , Last Number Redial , Hardware Inputs , Autopatch Cover Tone DVR Controller , Ready Autopatch Time Extender , Programmable Prefix Codes , Macro Strings , TTL Computer Interface Phone Number Read Back , Programmable Timers , Memory Saves , Two-Tone Paging , Caller ID Suppression 300 baud on Board Modem , User Function Switches , Link Auto Disconnect , Phone Number Lock-Out , Area Code Discrimination , Link Preset Frequencies Voice Synthesizer A vocabulary list of 475 40 different voice messages. Configure your repeater ID and announcements to suit your needs. Chimes, sound effects and salutations in a female voice are also included. The voice synthesizer fully interacts with you during control and programming operations. Digital Voice Clock The voice will announce the time upon request, at the completion of an auto patch, during repeater IDs, or on the hour through the grandfather clock feature. DTMF Key-Pad Test A DTMF key-pad test in a synthesized voice. 10 Courtesy Tone custom courtesy tones. Each tone can consist of up to three different tone frequencies of various lengths and separations. LiTZ Emergency Alert LiTZ is request emergency assistance . If a repeater user transmits a DTMF [0] for three seconds, the CAT-1000 will alert the control operators. Autopatch for 300 speed dial numbers . 10 Emergency speed dial locations. Regular calls are preceded by a phone number read-back. Reverse auto patch, full telephone control and programming . Monitor By Telephone This feature permits the control operator to call the repeater by telephone and monitor repeater activity. While in this mode, the transmitter can be turned on and off. This is useful when investigating inter-modulation problems. Scheduler An advanced 60 position scheduler fully automates the operation of the repeater. Pre-schedule your repeater's operation to one minute accuracy. Program the hours, minutes, day of week, or day of month and month of year. The CAT-1000 will do the rest.
Here Is A Picture Of The Cat - 1000 Repeater Controller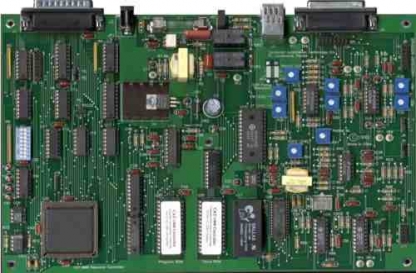 Here Is A Link So You Can Get More Information On The Cat-1000 ,
Click On The Logo Below


Up
There Is A Set Of 4 Cavity Duplexes Manufactured By TX-RX .
Vari-Notch Circuit 442-450 MHz - Model #: 28-66-02A General Information TX RX Systems Inc. manufacturers a comprehensive line of duplexer's with the critical specifications you require to operate a high performance system. Whether your application has a challenging T-R frequency spacing or requires broadband duplexed windows to implement a single antenna system, our Duplexers provide the transmitter and noise suppression characteristics you need while minimizing the loss to you carriers. Vari-Notch Duplexers offer the best cost-to-performance ratio for close-spaced applications. Series Notch ® Duplexers utilize a band-reject (notch circuit) design to optimize isolation specifications when necessary. Bandpass Duplexers can be used to combine transmitter combiners and Receiver Multicouplers to a common antenna. Our cavity and filter construction is second-to-none when it comes to the materials used and the processes to manufacture. Specifications Electrical Frequency Range : 442-450 MHz Minimum T-R Separation : 5.0 MHz Tx Insertion Loss : 0.6 dB Rx Insertion Loss : 0.6 dB Transmitter Noise Suppression : 100 dB Transmitter Carrier Suppression : 100 dB Between Channel Isolation : 46 dB Impedance : 50 Ohms VSWR : 1.3:1 Power Rating : 350 W Mechanical Temperature Range : -40 to +80°C Connectors : TX and RX Ports: N, Antenna Port: N Height : 5.25" Width : 19" Depth : +3-9" Mechanical Mounting : 19" Rack Mount Weight : 14 lbs.
Here Is A Picture Of The Duplexers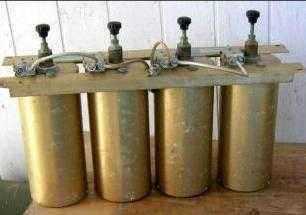 Here Is A Link So You Can Get More Information On The hard Line . Click On The Logo Below


Up
Hard-Line.
The Transmission Line Is Over 300 Feet Of 1 5/8 Andrew hard Line . The Most Complete, Cost-Effective, High Performance Coaxial Cable Systems In The World.Manufacturer Andrew Corporation Table LDF5-50A Product Description 1 5/8" Foam Heliax Cable Type 1 5/8" Foam Heliax Cable Impedance (Ohms) 50 Ohm Maximum
THIS PICTURE IS GOING TO CHANGE When I Get A Update

Here Is A Link So You Can Get More Information On The hard Line . Click On The Logo Below


Up
The Antenna Is A DECIBEL PRODUCTS DIVISION 16 Bay dipoles
This Is The Antenna On Top Of The Tower
THIS PICTURE IS GOING TO CHANGE When I Get A Update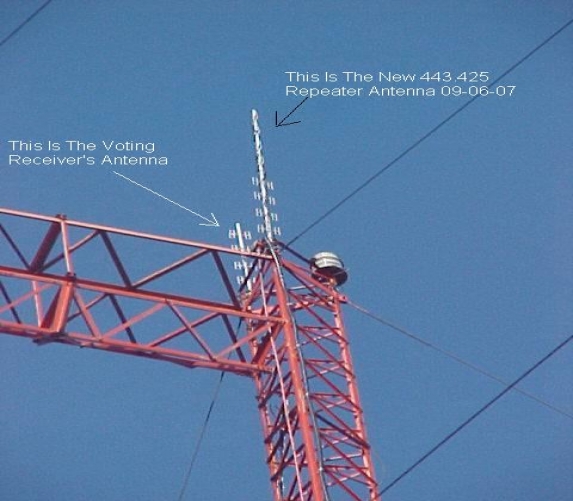 Here Is A Link For More Information On The Antenna


Up
NEW
This Is The Picture Of THE NEW Repeater Things In Greenville
This Is The Rear Of The Set Up With The Uhf Repeater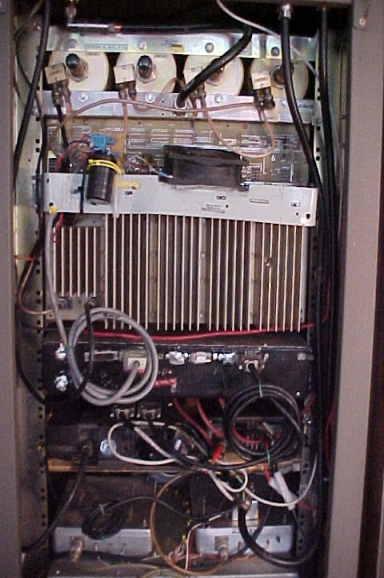 This Is A Picture of The 220 And Uhf Repeater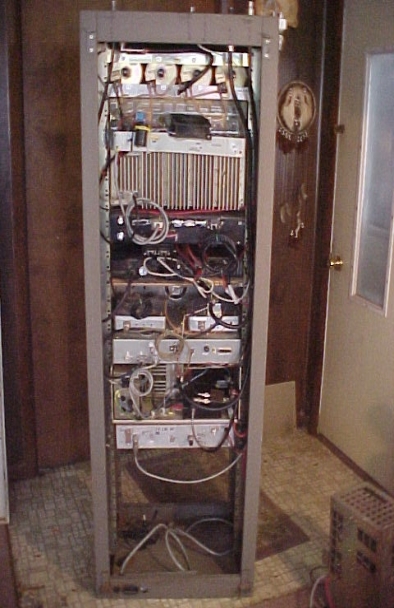 Here Is A Map Of The Greenville Repeater Site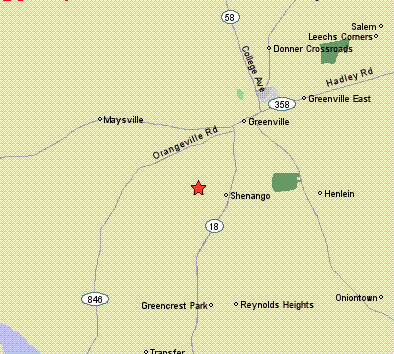 Here Is A Link For The Map

Up
Here I A Picture Of Greenville Pa Repeater Site
THIS PICTURE IS GOING TO CHANGE When I Get A Update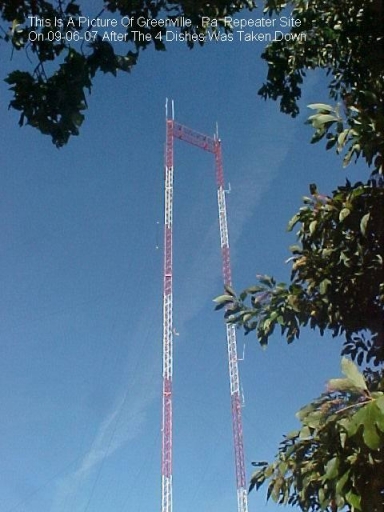 The Repeater Covers
Mercer Crawford , Venango , Clarion , Lawrence And Erie Counties In The Northwestern Pennsylvania And Northeastern Ohio USA. Many Hours Of Hard Work Went Into Putting This Repeater On The Air. I Would Like To Personally Say Thanks To All Of Those Who Helped In Making This Repeater System A Success. Web Page Done By
Michael l Mowery ke3jp
6 Mud College Road
Greenville ,Pa 16125

Up